The experience of cancer reveals POTENTIAL! Returning to work is important in the healing process, but it is often complicated. However, people come back stronger. Both diamond and carbon are made up of carbon atoms. But it is the extreme conditions in which they are plunged that make them diamonds.
- Magali, WORK & CANCER
By supporting survivors and caregivers, not only will you show your company values human, but it definitely benefit every party: buidling a loyal relationship, avoiding friction costs... That's only the begining of a better workplace environment! WORK & CANCER
« We are made to deploy. Everyone has in him RESOURCES and TALENTS just waiting to manifest themselves. » - Guy CORNEAU, psychanalyst
Previous
Next
About us
Our mission and our values
Work & Cancer
is a non-profit organization born in the spirit of people who have personally lived with cancer or via the experience of a loved one. The organization has as a mission to guide:
Companies who pay close attention to their corporate responsibility;
Employees affected by cancer and facing challenges in their return to work;
Employees that are carers and thus seek balance between professional life and caring for a sick relative.
On a larger scale,
Work & Cancer aims to be present and active in the decision-making process and raise awareness among public opinion
on the reintegration into the workforce after the cancer is cured, be it for the patients/survivors and/or their carers.

Fortunately, today, the survival rate has increased dramatically. Investing in the socioprofessional reintegration of patients is a key societal challenge for Work & Cancer.
Our team
Magali Mertens de Wilmars
Secretary General
Magali has worked for several years in the NGO sector, first as project manager and then in change of communication. Following her personal experience with cancer she became a certified coach, and trained in Disability Management, she also created www.vieetcancer.be. Witnessing a deep lack of tools enabling survivors to go back to work she decided to put her experience and skills to the service of companies and employees (patients, survivors and carers) to facilitate the transition between the treatments and the return to work. She participates actively in several Working Groups, conferences and events that tackle psycho social issues related to cancer.
She is also a radio columnist on La Première (National Belgian French Radio) where she talks about the challenges after cancer and how to overcome them.
She is the author of "Je rebondis après mon cancer" (How to rebounce after my cancer), Editions Jouvence, 2018 and "Returning to work after cancer", Editions Jouvence 2019.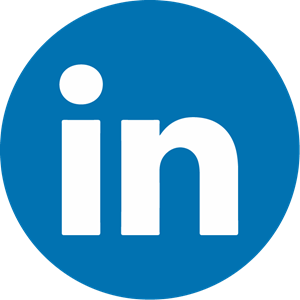 Toolbox
EMPOWERME - The first app that offers you free coaching to return to work after cancer
Returning to work is important in the healing process, but it is often complicated. However, people come back stronger from "invisible" skills. To help you become an actor when you return to work, this coaching program in 8 videos, accompanies you step by step. A bonus video of Psy Qui Parle enlightens you on the psychological aspects. The EMPOWERME app is available on Google Play and Apple Store.
A mindmap of all stakeholders to help you through your return to work journey
For now the website is only available in French, we hope to be able to offer you an English version in 2020! www.retourautravail.be
Webinar Fondation contre le Cancer : return to work after cancer with a coach
Watch the replay in French  Download Handbook "Work & cancer for employer" from the European Cancer League
Healthcare professional webinar: returning to work after cancer
Dr Jean-Marc Desmet, founder of the non-profit organization "Soigner en conscience" organized a webinar for his peers to talk about the challenges of returning to work after cancer.
Relevant figures
For 2 in 5
employees having had a cancer, the disease revealed qualities and skills that can be used professionally (according to the Barometer of the French association "Cancer @work")
10%
of Belgian are carers. Their tasks are equivalent to the work of 150 000 full time employees.
58%
of Belgians will have had a cancer by the age of 75
82 %
of patients who have received return to work coaching after cancer state that they have not been informed of the side effects that affect their quality of life
88 %
say they have discovered their inner resources and better self-awareness since their cancer experience
Previous
Next
Testimonials

"An afternoon full of sweetness and joy. I discover in myself unsuspected resources and the sharing of experiences reminds me that I am not alone ... What dynamism in Magali! When will a sequel?"
"These few hours with you were rich and have already brought me a lot, but there is still a taste of too little. We want more!"